I have received some really great emails from readers and others who have found my blog. I am touched by the kind words they share with me. Every one of the emails and comments I get where others share their stories of Cystic Fibrosis, transplant, sickness, triumph and loss makes me realize how much support we give to each other. I can only hope that I share something good with the world, but I KNOW that each person that leaves an imprint, a note, an email shares something wonderful with me. A glimpse into another person's life is a precious gift we give each other. When life seems too hard to bare, it helps to know there is someone in the world who can remind us of how strong we can be.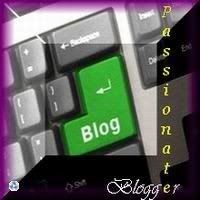 I have several blogs that I follow and not just the ones I have on my blog roll. Each time I come upon a new blog or a wonderfully inspired post from a fellow CF or CF/Transplant, I am thankful. I am glad we have the internet to connect, to share, to find answers to questions or just to feel understood.
So THANK YOU to every visitor to my blog and every blogger that helps and contributes to this wonderful online community of love and support. Thank You for reading my posts and supporting my outlet for all my thoughts. Thank You to all of you who also so selflessly publish your life and thoughts to the world, your words inspire and help me so very often!
Save a Life* Be Someone's Hero* Be an Organ Donor