Why do we talk ourselves out of doing things? It's an interesting thought that bounces around in my head quite often. Why do I let myself get in my way of saying yes to more things, experiences, opportunities! If you have not watched "YES MAN" starring Jim Carey then I SERIOUSLY recommend it. How often I have passed up doing things, learning things, making friends or going places? Thinking back. . . too many. Each and every person has their own stumbling blocks but I think I am usually the only one who holds myself back from my full potential. I have a saboteur that lives in my head, she's taken up permanent residency lately it seems. . .but I would like to replace her with the guy from the movie 'Water Boy'. I would much rather have Rob Schneider constantly shouting
"You can do it!"
at me.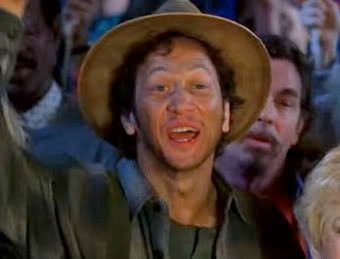 That is what I am going to think to myself if I find I am about to think of a hundred reasons why I can't do something.
I bring this up because one thing that we worked on in Improv was embracing our failures. I love the concept, but applying it is something I am still working on. It doesn't come
easy.
"Try and Fail … But NEVER Fail to Try!"
Save a Life* Be Someone's Hero* Be an Organ Donor