Just for fun I am going to list a few movies that have some kind of significant or special meaning to me or that just remind of good times in my life. I will list the movie and then what memory or significance it has for me. I invite anyone that wants to to comment and share a movie(s) that they love or remind them of good times.
"ET"
: (1982) The first movie I really have memory of watching in a theater! I was really young but I remember it. Especially the reeses peices part :) Another tie I have to that movie is more emotional. . . When I was diagnosed with Cepacia I felt like ET and Eliot when they were discovered and put into the solitary confinement and everyone around them wore suits and masks. I also always joked that my clubbed fingers were like ET's and would hold my index finger up and say "Oooouuuch" in an ET voice :)
"The Last Unicorn"
: (1982) Is one of my childhood favorites! My little sister and I watched this movie TONS of times. I still like it today, just don't really remember all the stupid singing!!

"Dirty Dancing"
: (1987) This movie was one I KNEW my parents wouldn't let me watch. . .so my friends had a birthday sleepover for me and we rented it! Teehee. I LOVED Patrick Swayze for a long time after that movie! "Nobody puts Baby in a corner"

"Land Before Time"
: (1988) One of the first times I remember getting really emotional while watching a movie. I was only about 8 or 9 years old and when Littlefoot's mom dies and he is alone crying in her HUGE footprint I cried. . . .and honestly I still do. Quote that I still use today "You leave without Petrie?" or at least a variation of that quote :)
"Encino Man"
: (1992) "Don't tax my gig so hardcore cruster" Polly Shore, yes I really liked him! I homemade a pair of bell bottom jeans after watching it!!
"Ace Ventura"
: (1994) Solidified my fascination and admiration for Jim Carrey! Although the Mask is also a fav. Carrey movie, Ace Ventura to me was genius. I had watched Jim on 'In living Color' many years and that movie (and the sequel) just makes me laugh.
"Austin Powers"
:(1997) Memories of my first summer on my own as an adult. I moved to Provo, Ut in the summer of 1997 and I went to the theater and watched Austin Powers more times than I can count. "Throw me a Fricken Bone here!"
"Armageddon"
: (1998) Takes me back to 1998 when I was dating Bryan. Armageddon was the BIG hit and was playing at the Drive In theater. . .needless to say we *watched that movie A LOT! (*making out only, I promise.)
"Hairspray"
: (2007) Yes, the movie. I watched this movie after my transplant for the first time . I was still in the ICU. . .I had been put back on the vent through my throat and after many, many weeks of being on it, I had to ween off the vent. It was very difficult to do. Bryan and my Grandmother bought me some movies to watch to help pass the time and keep my mind off 'not being on the vent' Hairspray had just went to DVD I think, I watched it and really liked it! It raised my spirits and made me happy.
So, to end I want to share one of my all time favorite movies with you. . .my number one and two songs are actually from the movie. . . .(drum role). . . .
"MOULIN ROUGE"
(2001) This movie stimulated my creative, musical, love story, comedic and dramatic sides of me. It stars Nicole Kidman and Ewan McGregor. The plot, setting, and characters are a little controversial. . but I LOVE it! I love everything about it. It is my favorite movie so far! If you haven't seen, it I recommend it! :)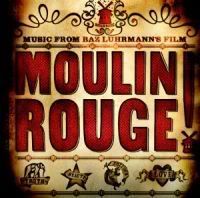 **Some people might be surprised that I didn't have any of the "Twilight" movies on here. . . well as honorable mention then. (Nov. 2008) To be honest, they do hold significance in my life Post Transplant. After the books were complete the movies gave me things to look forward to and hope to live to see!
Save a Life* Be Someone's Hero* Be an Organ Donor