I haven't posted in a few days mostly because I was getting as much Grandma time is as I could :) This weekend was fun and I swam at their Hotel pool almost every night. I noticed how completely out of shape I am for swimming. lol.
I am really starting to HATE shopping though. We went to the mall (mostly I wanted one on one girl time with Grandma) and did some shopping. I cannot stand the clothes that I have to buy.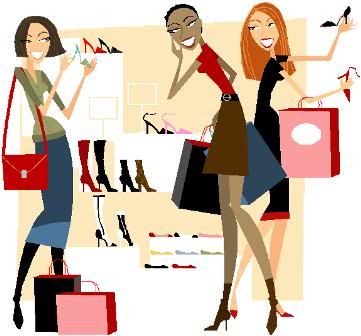 I am so 'petite' that I have to shop in the Jr.'s section & I cannot tell you how much I despise the freaking styles right now. I already did the whole "super skinny jean" back in the late 80's and frankly I don't care to do it again. They only look good if you wear a pair of heels, which I cannot tolerate heels anymore. If you LOVE skinny jeans and you can look fabulous in them congratulations, I however cannot. Oh and I refuse to buy jeans that are so worn out and holey that I know they will be completely falling apart in just a few months! I remind me of my mother when I would shop with her for school clothes. hahaha. Another frustrating thing. . .I am skinny, but apparently I am not skinny enough for a size 1 in one jean, but the next size 1 will be too big?! What is with clothing manufactures. . oh that's right they are all made in foreign countries. Needless to say I was unsuccessful at finding anything I loved enough to buy it & I have to really LOVE something in order to spend money on it. I need to start a 'realistic' clothing line for women who don't want to have to peel their pants on and off :)
So that's my rant about clothing. Sorry. I think the whole daylight savings time finally caught up to me cuz today I slept in AND I feel extremely lazy and lethargic. I am hoping I can find some energy to fit in a run/workout today. . .I ate out with my grandparents and I may have a few extra pounds to burn off now :)
Save a Life...Be Someone's Hero...
Be An Organ Donor!